Transmission, incubation period and coronavirus vaccine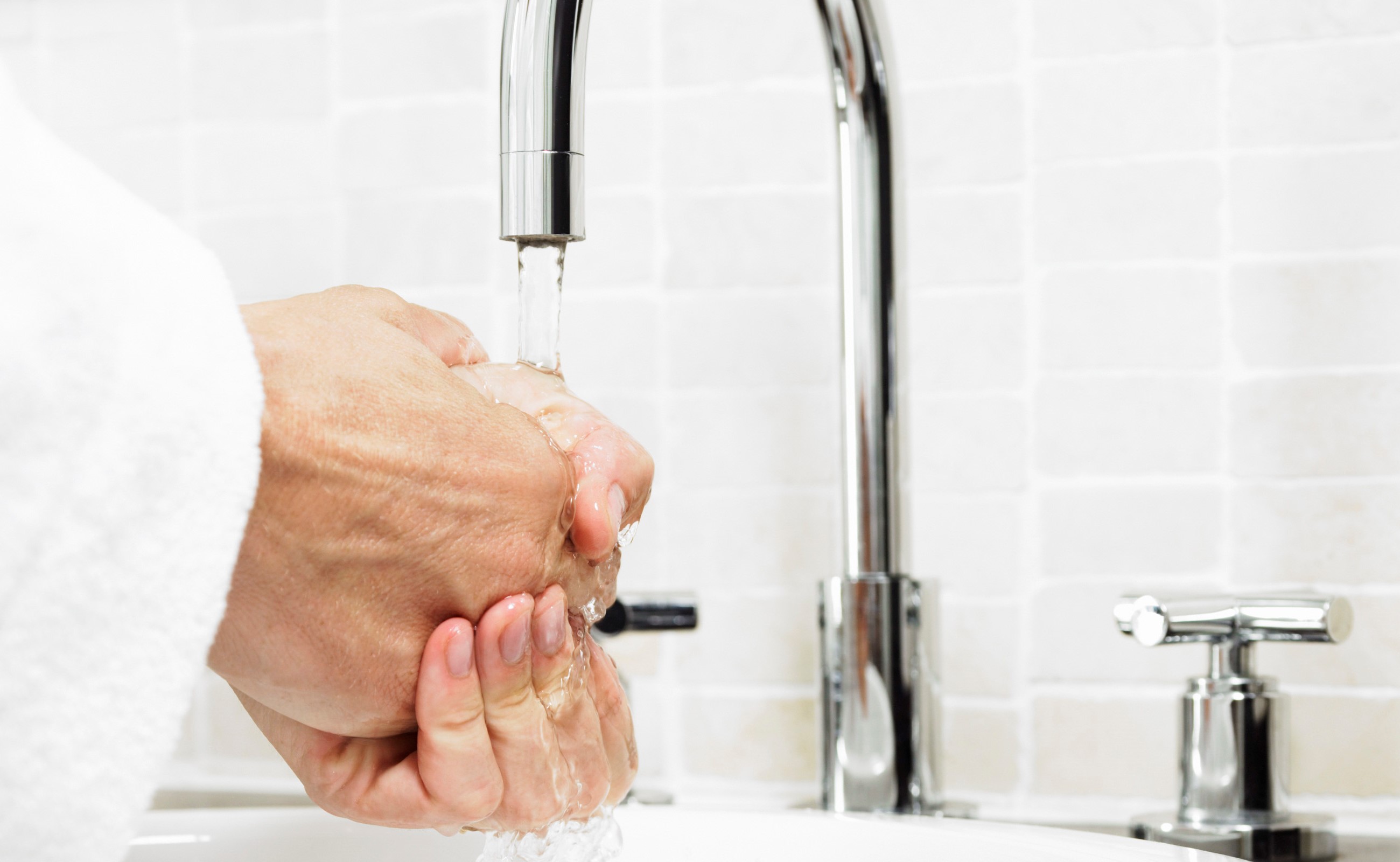 Transmission and incubation period
The coronavirus spreads by droplet transmission, via direct contact and indirect contact. The virus is found in small droplets in the mouth and nose of an infected person and becomes airborne through sneezing or coughing, talking or singing.
The typical route of transmission occurs when you inhale the airborne virus or when your hands come into contact with the virus and you then touch your face. The virus is transferred by direct contact for example when a healthy person shakes hands with an infected person. The virus is transferred by indirect contact for example when an infected person with virus on their hands touches a door handle that is later touched by a healthy person.
Transmission occurs just when you turn ill and at the beginning of the course of the disease. There are clear indications that the risk of transmission is relatively high one to two days before the onset of symptoms. Contact tracing is therefore performed from 48 hours prior to the onset of symptoms.
Can the virus be transmitted by people who do not display any symptoms?
While the most typical route of transmission is via a person who displays symptoms, infection can also occur just prior to symptoms developing.
Incubation period
Very few people turn ill more than 8–9 days after being exposed to the virus. This is why the quarantine time is set at 10 days.
What should I do if I suspect that I am infected?
If you feel unwell, you should stay at home.
Read about the symptoms of coronavirus and testing.
If you are ill and in need of medical attention or individual health counselling, contact your doctor electronically or by telephone.
If you need urgent health assistance and cannot reach your doctor, you can call the emergency out-of-hours clinic (116 117).
In case of life-threatening illness or injury, call 113.
How to prevent transmission
Here's what you can do to help prevent transmission:
Keep a distance of at least one metre to others.
Cough into a paper tissue or the crook of your elbow.
Wash hands frequently and thoroughly with soap and luke-warm water, or use an alcohol-based disinfectant.
Find alternatives to shaking hands and hugging.
Face masks
A face mask is recommended to help reduce the risk of transmission in situations where the level of infection is high. A face mask cannot replace the standard measures for infection control such as social distancing.
Cleaning of surfaces and items
It is not known precisely for how long the virus can survive on surfaces. This will vary depending on the surface, temperature, sunlight and humidity. As the virus can be found on surfaces, washing of hands is the key preventive measure.
The Norwegian Directorate of Health has encouraged providers of public transport to perform extra cleaning of subway cars, buses, trams etc.
The Norwegian Directorate of Health is also encouraging extra cleaning of areas where many people frequent.
You may want to regularly clean items that are frequently touched, such as your mobile phone or the keyboard of your computer.
Limit the number of close contacts
It is recommended that we all limit our number of close contacts to allow for easier contact tracing by the municipalities.
If you are about to attend a social gathering or an event it is important that you stay up-to-date on the advice and rules that apply.
The Smittestopp app
Smittestopp is an app from the Norwegian Institute of Public Health. The app is intended to help prevent coronavirus from spreading among the population and is completely voluntary to use.
Illustration: ArtistGNDphotography
Coronavirus vaccine
When will the coronavirus vaccine be available?
It is still uncertain how soon a coronavirus vaccine will be ready for use in Norway. All vaccines will first need to be assessed and approved by the Norwegian Medicines Agency. At best, we can expect an approved vaccine to be available early 2021 for use in priority groups.
Who should be the first to get the coronavirus vaccine?
Which vaccines that will be available and who will be the first to be offered the vaccine will depend on the access, the properties of the vaccine and the various risk groups. A conclusion has not yet been drawn as this is one of the questions the National Institute of Public Health is now looking into.
Is the coronavirus vaccine safe?
The vaccine will be thoroughly tested and approved for use. All vaccines have side effects, but most are mild and temporary. Even when a new vaccine is thoroughly tested, it is still possible that rare side effects can arise when the vaccine is put into use on a large scale. Any side effects from the new vaccine will be closely monitored by the Norwegian Medicines Agency, in close cooperation with other countries.
What will be the cost of the coronavirus vaccine?
The government has decided that COVID-19 vaccination will be offered without charge.
Should children take the coronavirus vaccine?
The vaccine candidates that have come the furthest in development have not been tested on children under the age of 16. Children very rarely become seriously ill due to the coronavirus. It is therefore less likely that vaccination will be recommended for children.
Read about the coronavirus vaccine
Treatment of coronavirus disease
There is presently no specific treatment to cure the disease, but hospitals in Norway are registering patients with confirmed coronavirus infection in the Norwegian pandemic register (Norsk pandemiregister) to allow for improvements in treatment and follow-up.