Testing, symptoms and close contacts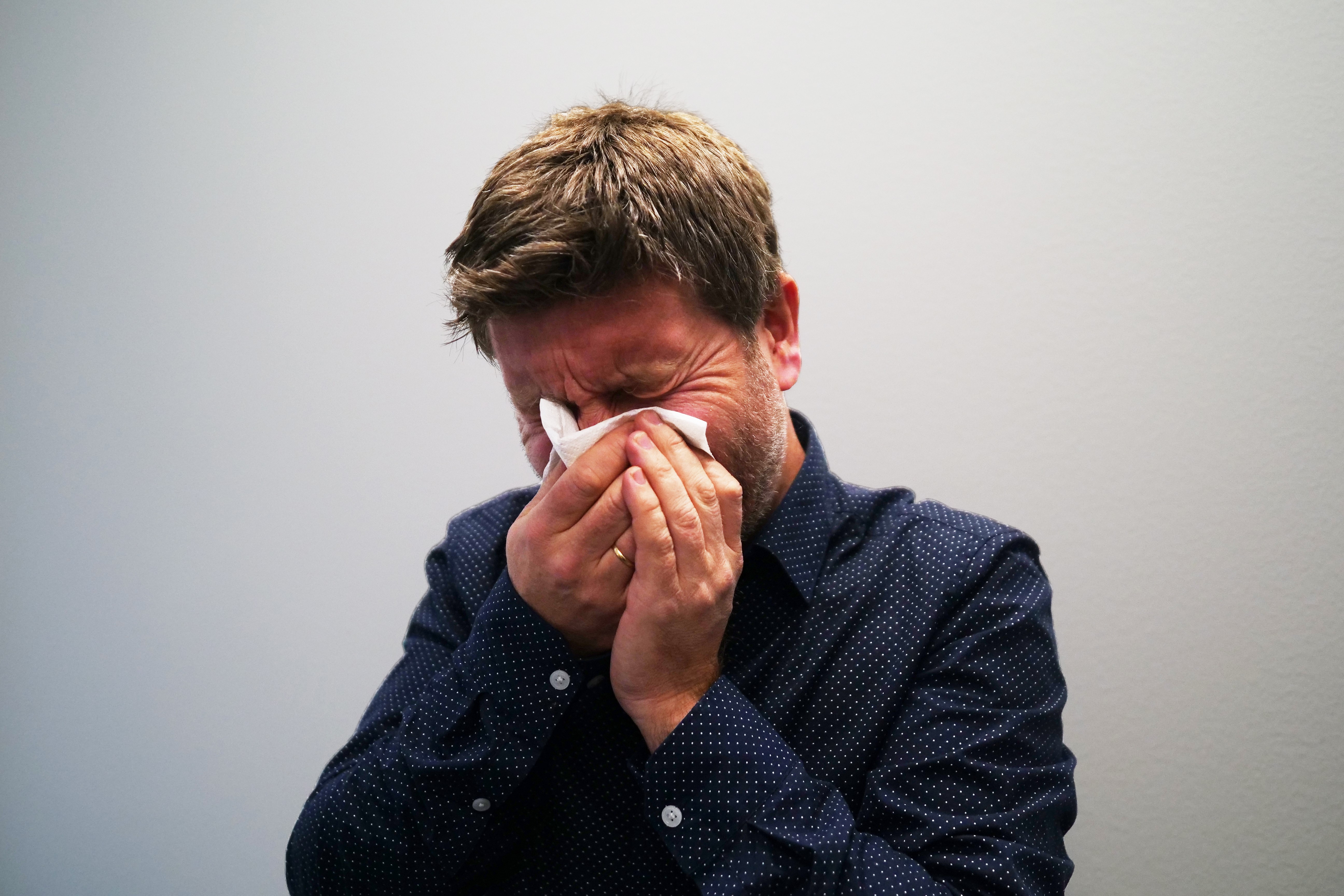 Symptoms of a coronavirus infection
Symptoms of the coronavirus can be a fever, coughing, breathing difficulties, headache, lethargy, reduced sense of smell and taste, and muscle pain.
A sore throat, runny or stuffy nose and coughing may also be symptoms in some cases.
In very rare cases, nausea/vomiting, diarrhea, abdominal pain, confusions and dizziness may be symptoms.
COVID-19, a cold, influenza or allergy?
Both COVID-19 and the flu (influenza) are respiratory tract infections caused by a virus. The corona symptoms resemble those seen with the flu and can be difficult to distinguish between. Hence, the rule of thumb now is to go for a test once you experience symptoms of a respiratory infection.
You should also get tested if you have symptoms of a common cold.
The symptoms of an allergy can in some cases resemble those of a coronavirus infection, such as a runny nose, sneezing, runny or itchy eyes and some who also experience asthmatic distress. However, pollen allergy does not bring about symptoms such as a sore throat, body aches or fever as can be seen with coronavirus.
Read more about pollen allergy and symptoms (in Norwegian)
NIPH (FHI) has prepared a helpful table to help you distinguish the symptoms of COVID-19 from other respiratory tract infections and allergy.
What should I do if I develop symptoms?
If you feel unwell, you should stay at home.
Anyone who shows symptoms of what could be a coronavirus infection should get tested.
If you are ill and in need of medical attention or individual health counselling, contact your doctor electronically or by telephone.
If you need urgent health assistance and cannot reach your doctor, you can call the emergency out-of-hours clinic (116 117).
In case of life-threatening illness or injury, call 113.
Development of coronavirus vaccine
Testing
Who should be tested for the coronavirus?
Take the Coronavirus Self-Checker to find out if you should get tested. Testing for the coronavirus is free of charge.
The Norwegian Institute of Public Health (NIPH/FHI) recommends that anyone who suspects they might be infected by the coronavirus is given the opportunity to be tested. Those that should get tested are:
Anyone showing symptoms of COVID-19, including anyone experiencing a sudden onset of symptoms of a respiratory tract infection.
Anyone who is a close contact to someone with confirmed COVID-19*.
Anyone arriving in Norway after having visited a red country/area during the preceding 10-day period.
Other persons as assessed by a doctor.
Anyone who is in quarantine and develop symptoms of COVID-19.
*Testing of children of kindergarten and primary school age without symptoms is of minor importance. Children who do not display any symptoms can be tested upon request and in consultation with parents and guardians.
Children with only mild symptoms of a respiratory tract infection can stay at home to assess the symptoms for a couple of days prior to potential testing. The child should be tested for COVID-19 if a fever and cough is observed. If the condition of the child improves, the child can return to kindergarten/school without being tested.
A child with a runny nose as the only symptom who is otherwise in a good condition does not need to stay at home nor be tested. Refer to the flowchart developed by the Norwegian Institute of Public Health to see when a child should stay at home.
At limited capacity, groups should be tested by order of priority based on criteria set by the Norwegian Institute of Public Health, criteria that are assessed and updated continuously.
Healthcare professionals who have been to yellow countries/areas outside of Norway during the preceding 10 days period, and who work in patient care, should provide one negative test for the coronavirus prior to returning to work. Testing can be considered at a local level for healthcare employees who do not have direct patient contact.
Health personnel who commute between Norway and Sweden or Finland are exempt from travel quarantine, provided they are tested for the coronavirus every 7 days as a minimum. Read more about the test regime.
Where can I undergo testing?
The municipalities are responsible for testing. Testing is organized differently in different municipalities, and hence you will need to refer to the website of your local municipality for information on how testing is organised in your area.
While waiting for your test result
As a rule of thumb, you need stay in quarantine until your test result comes back negative (no coronavirus detected).
Your close contacts do not need to be in quarantine while you are waiting for your test results, but they should pay close attention to any symptoms developing.
If you undergo testing while in quarantine and you have developed symptoms, you should be in isolation until your test results come back.
If you undergo testing without suspected COVID-19 (meaning you have no symptoms, have not been a close contact to someone who is infected, nor have you been in a red country/area), you do not need to stay at home while waiting for the test result. This may for example apply to those who are required to provide a negative test before entering another country or visit an institution. The cost of this type of testing is not covered by the health services.
Test results
Your COVID-19 test results will be made available to you at helsenorge.no as soon as your sample is analysed and reported (typically one to two days after your sample was taken). Test results from all laboratories in Norway will be available here.
If your test result comes back negative (no coronavirus detected) you can go back to work/school provided your general condition is good (you feel well with no fever). This applies even if some symptoms of a respiratory infection still linger.
You need to complete your quarantine duty period even if your test comes back negative. This requirement is based on present knowledge of the incubation period for the virus (from time of infection to onset of symptoms).
If your test result comes back positive, you will be contacted by the local municipality and placed in isolation. The municipality will initiate contact tracing, and you will be asked to provide information on your close contacts during the preceding 48-hours period. The municipality will get in touch with your close contacts to inform them of their quarantine duty.
If your test comes back positive even though you do not show any symptoms and you have not been exposed to the virus by direct contact with a person with COVID-19, you should take a second test to confirm the first positive result.
Rapid tests
Rapid tests can serve as an additional tool in the effort to limit the level of coronavirus infection. These tests will be tested in Oslo during November, after which the Norwegian Directorate of Health and the Norwegian Institute of Public Health will assess when, where and whether to put them into regular use.
The rapid test wil be sampled in the same way as the regular tests in use today. The difference is that the rapid test will provide an answer within 15-20 minutes. This allows the municipality to quickly isolate those who are infected and start contact tracing.
Test centres at points of arrival
Test centres are established at selected airports and the border control at Storskog. This is to reduce the risk of coronavirus infection being imported into Norway. Those who arrive in Norway from both yellow and red countries/areas will be offered a test. Testing is voluntary and free of charge.
The test centres at ports are currently put on hold but will be reopened as and when required.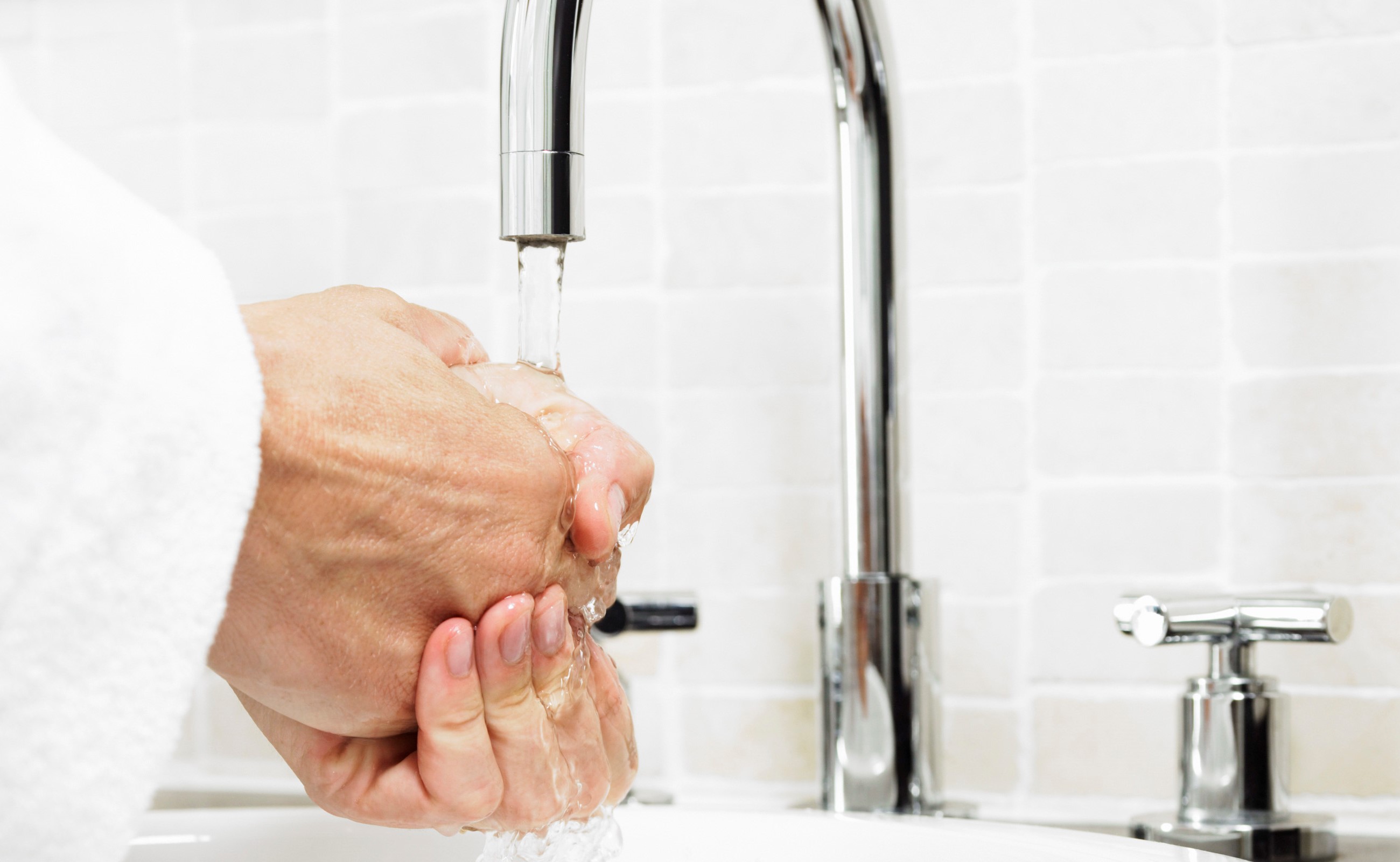 Transmission, incubation period and coronavirus vaccine
How the coronavirus spreads and how the spread can be prevented.
Illustration: Johnér
Close contacts and contact tracing
Probable COVID-19
A «probable COVID-19» refers to a person who is a close contact of someone with confirmed COVID-19 who also meets the criteria for a suspected COVID-19 (see below). If you are defined as «probable COVID-19» you need to go into isolation while awaiting your test result in the same way as for a confirmed infection. Those living in your household should be in quarantine while waiting for the test result.
Suspected COVID-19
A «suspected COVID-19» refers to a person who meets the following criteria: acute respiratory tract infection with one or several of the following symptoms; fever, cough, breathing difficulties, reduced sense of smell and taste, or as assessed by a doctor as a suspected COVID-19.
Close contacts
If you are a close contact to a person with a confirmed coronavirus infection you must be in quarantine and should undergo testing. If you are a close contact, you will be contacted in connection with contact tracing and informed as to what applies to you.
You are considered a close contact if you during the 48 hours preceding the onset of symptoms for a person with a confirmed coronavirus infection have:
been closer than two metres for more than 15 minutes,
or
in direct physical contact,
or
in direct contact with secretes (such as saliva, snot or tears)
If the person with a confirmed coronavirus infection does not develop any symptoms the same applies if less than 48 hours have passed prior to the positive test was taken.
If you develop symptoms while in quarantine
If you are in quarantine and symptoms appear, you should act as if you are a probable COVID-19. You should undergo testing and go into isolation while awaiting your test results.
Contact tracing
Contact tracing is an extensive task for the municipality. To limit and keep good track of who your close contacts are is therefore advisable. If you are about to attend a social gathering or an event it is important that you stay up-to-date on the advice and rules that apply.
Course of the disease
The course of the disease can vary widely between individuals. Currently, the typical courses appear to be:
Mild course (this applies to the majority of those who turn ill, about eight out of ten): The symptoms pass within one to two weeks and there is rarely a need for treatment in the healthcare services.
Moderate course: After four to seven days with only mild symptoms, some people may experience breathing difficulties, worsening cough and a rising fever. If you experience breathing difficulties, you should contact your doctor. Some will need to be admitted to hospital.
Severe course: Similar to what is seen with the moderate course, but with a need for intensive care treatment. The patients may have symptoms for three to six weeks. Deaths do occur for some of those who turn seriously ill.
Information and knowledge about risk factors for a severe progression of COVID-19 is constantly growing. Admission to hospital, intensive care treatment and deaths are more common among the elderly and people with underlying diseases. The risk is increased with age and underlying diseases in particular. Younger persons without any known risk factors, can also experience a severe illness, but the risk is higher with underlying disease.