Right to choose where the referral should be sent
You have the right to choose which treatment centre you are referred to.
However, the referral must be sent to a treatment centre that is authorised to grant patient and user rights. This means that they have the right to assess whether you are entitled to medical investigations and/or treatment by the specialist health service. All public sector and some private treatment centres are authorised to assess this matter.
Find out more about how to find treatment centres with authorisation to assess referrals.
The person who refers you can send the referral directly to your preferred treatment centre, or alternatively give you the referral so that you can send it yourself. It will normally be your GP who writes the referral, but other health professionals, such as psychologists, manual therapists and chiropractors, may also write referrals to specialists within their respective fields.
Right to choose where you are treated
The treatment centre that receives your referral has 10 days to decide whether or not you are entitled to essential healthcare in the form of either medical investigations or treatment by the specialist health service. You will receive a letter from the treatment centre informing you whether or not you are entitled to essential healthcare.
If you have received a letter stating that you are entitled to assessment or treatment by the specialist health service, you can choose between the treatment centres in the overview at Choose a treatment centre.
You can choose between public sector treatment centres, private treatment centres that have an agreement with a regional health trust and private treatment centres which have been approved by Helfo to provide such healthcare on behalf of the state.
Read more about agreements and authorisation for private treatment centres.
Switching treatment centres while on a waiting list
You can switch to a new treatment centre while you are on a waiting list. To do this, contact the treatment centre you are on a waiting list for and ask for your referral and assessment to be sent to the treatment centre of your choice.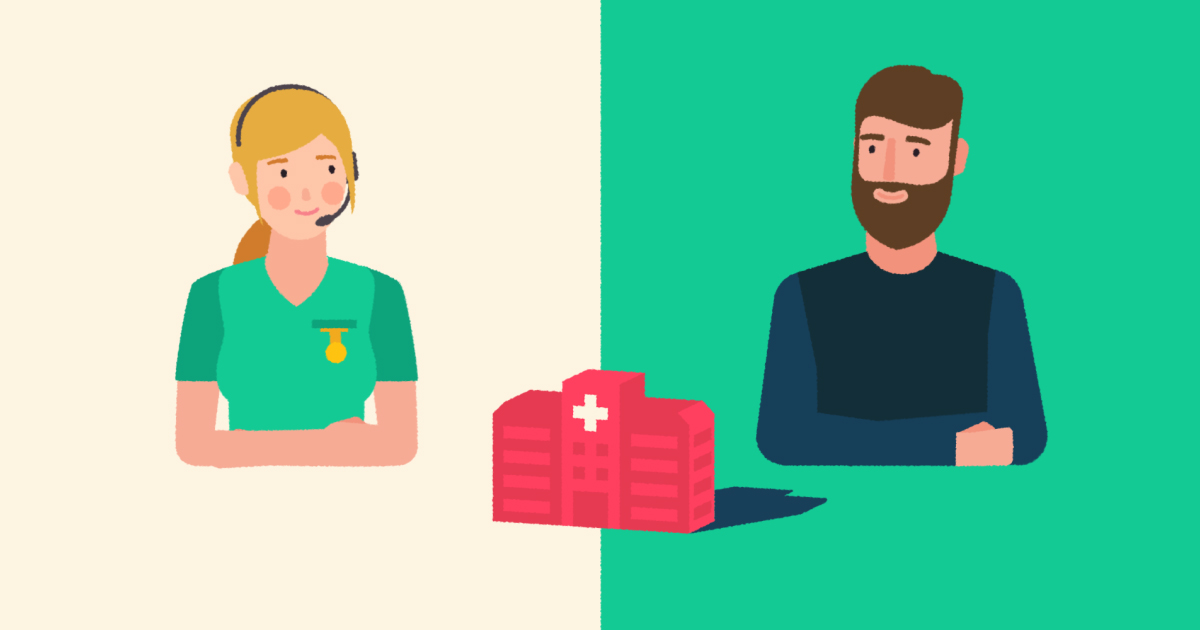 Choosing a treatment centre - from referral to treatment
Have you been referred for treatment or examination in the specialist health service? Then you have the right to choose your place of treatment. This is how you proceed.
Illustration: Helsedirektoratet
Exceptions to the right to free treatment options
You cannot choose a treatment centre for emergency healthcare. Your health condition may also affect which treatment centres you can choose. For example, some treatment centres may not accept patients who are being treated for several diagnoses at the same time.
You also cannot switch treatment centre in order to receive more specialised treatment than the treatment you have been offered.
Certain exceptions to the right to choose a treatment centre also apply if you:
are under compulsory observation or compulsory mental healthcare
have been involuntarily admitted to an institution due to substance abuse
are undergoing medication-assisted treatment (MAT)
When can you appeal?
You can appeal if you believe that your right to free treatment options has been breached, e.g. if
your request is rejected because you live outside the treatment centre's catchment area
your request for treatment by a university hospital is refused, even though they offer local hospital services which you meet your needs