Breastfeeding
Breast milk is the best food to give your newborn baby. You should ideally give your baby breast milk throughout the first year of life. All breastfeeding, including mixed feeding, is beneficial for both you as a breastfeeding mother and for your baby.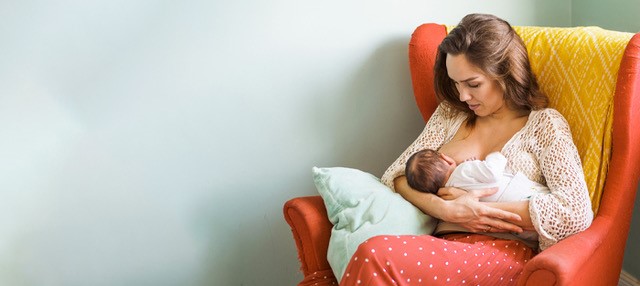 Questions, answers and videos about breastfeeding
Foreldresupport
Døgnåpen telefon- og chattetjeneste for omsorgspersoner som trenger hjelp, veiledning eller har behov for å lufte tankene sine med noen.
Matportalen
Matportalen.no presents information about food, health and physical acitivty to consumers from the Norwegian health and food authorities.
Landsforeningen 1001 dager
Mental helse under graviditet og etter fødsel.
Trygg mammamedisin
Få råd fra fagfolk om trygg medisinbruk ved graviditet og amming. Tjenesten er gratis.
Zanzu
Information on family planning, pregnancy and childbirth in Arabic, English, Farsi, French, Norwegian, Polish, Somali, Tigrinya and Turkish.