Advice for events, Halloween and social gatherings
There are restrictions on how many can be gathered, but it is still possible to celebrate, mark an occasion and meet if we follow the given advice and restrictions. As a host or organizer, you need to make sure that it will be possible for your guests to keep a distance of one metre.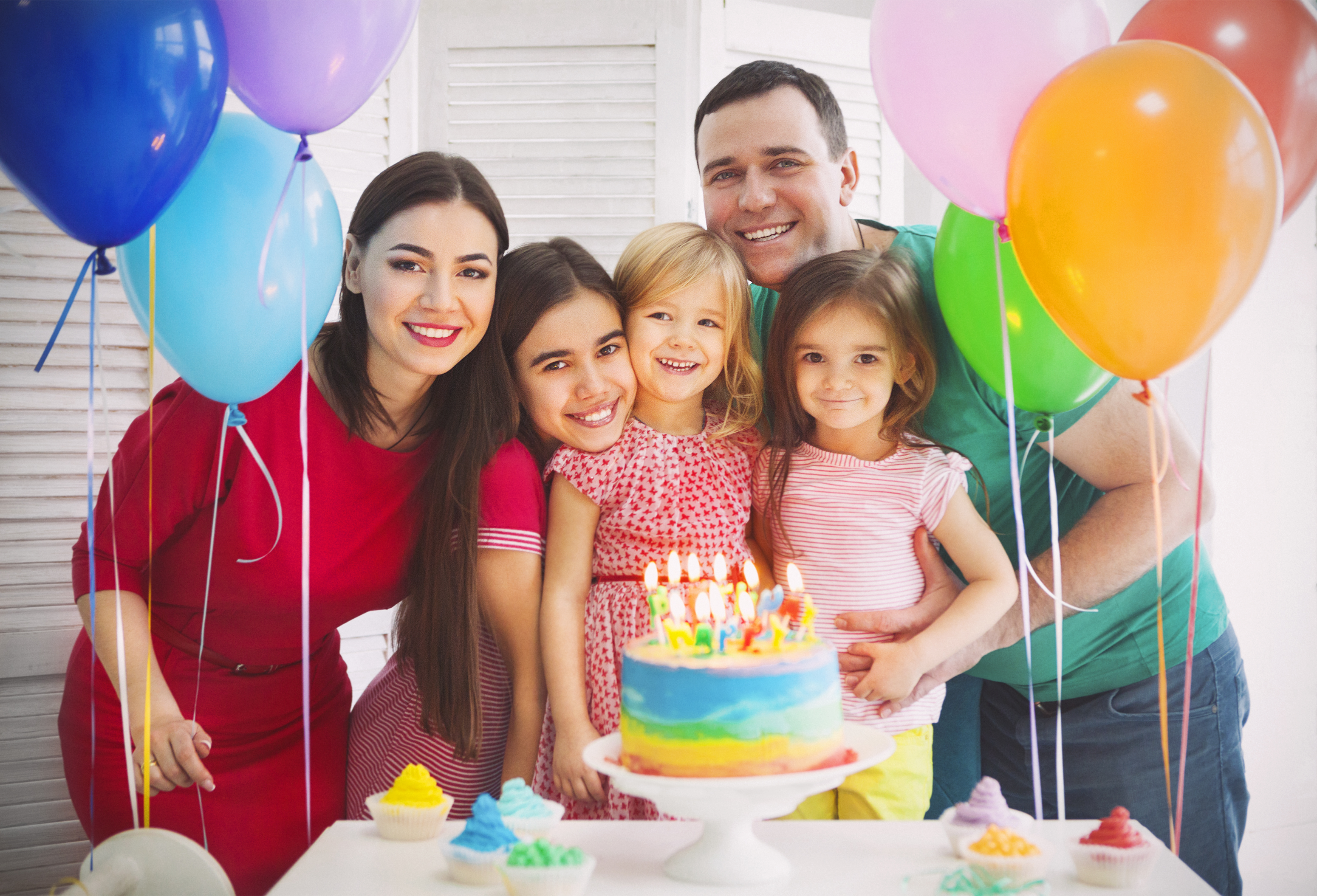 Even though there are many restrictions, it is possible to get together both at home and outside of home for celebrations, occasions to be marked or if we want to gather for private events.
Some might wonder how many people can be together, how to go about serving food at private events and whether grandparents can spend time with their grandchildren. In this article we have summarized the advice and present answers to some of the questions that you might have.
The advice for infection control are important
The following three key advice for preventing transmission are also valid for events, celebrations and other gatherings:
Stay at home and avoid having people visit if you are ill
Keep a distance of at least one metre to those that are not part of your close circle of contacts*
Practice good hand hygiene with frequent and thorough washing or apply an alcohol-based disinfectant.
* It is up to you to define who your «close circle of contact» refers to, but they should not be too many and they should remain the same persons over time. For most people it would be those you live with, a boyfriend or girlfriend or next of kin. For others it might be their closest friend.
Avoid hugging and shaking hands
We should meet, greet and congratulate without hugging and shaking hands. Reminding your guests of this in advance would be a good idea.
Local measures
In the event of local outbreaks of COVID-19, the municipalities can implement necessary measures to reduce the level of infection within a given area. The measures and requirements might therefore vary in different parts of the country. Read more about local measures.
If no specific local measures are imposed in your municipality, the national measures apply. You can read about the national measures here at helsenorge.no.
Events at a public venue
Regulations apply to the hosting of an event in a public venue and the responsible organizer can be prosecuted if the rules are not complied with. If you are planning an event you will therefore need to familiarize yourself with the rules and regulations.
Outdoor events
At an outdoors public venue you can now gather up to 600 participants. The organizer must ensure that the participants are kept in separate groups of up to 200 people. A distance of at least two metres must be kept between the different groups at all times.
A distance of at least one metre must be kept between each of the participants within each group of 200 people.
Indoor events
No more than a maximum of 200 persons should be gathered at an indoors public venue.
Requirements for all events at a a public venue
The premises or outdoors area for the public event must be large enough to accomodate the given requirements on keeping a distance.
A distance of at least one metre should be kept between guests.
Those who are part of the same household or close circle of contacts do not need to keep a distance of one metre.*
Only people who are healthy should be present.
A responsible organizer must be appointed.
Keep an overview of who is present by writing down their names and contact details to allow for contact tracing. The information must be deleted after 14 days.
Make it easy for the participants to wash their hands, both when they arrive and during the event.
Employees or contractors responsible for the public event are not counted as part of the allowed maximum number of participants.
Table service is required at events with a licence to serve alcohol.
See also tips for preparing and serving food.
* If the venue has fixed seats, you should wait until everyone has arrived before moving closer.
What is considered an event?
An event refers to a private event such as a confirmation, christening, wedding, birthday party and funeral, as well as a concert, sports event (not including training), seminar, trade fair, religious meeting and temporary market etc.
A flea market to raise money for a voluntary organization is not covered by the ban on events. The general advice on maintaining a distance of at least one metre between persons who are not part of the same household and keeping good hand hygiene still apply.
What is considered a public venue?
A public place refers to a place intended for public access or a place that the public frequent. Premises or outdoor areas that you can rent or borrow, including hotels, community centres, conference rooms and halls, is also considered a public venue.
Responsible organiser
The responsible organiser should keep an overview of who is present, pass information on infection control on to those invited and make sure the rules are followed. The responsible organiser can either be you as the lessee (the person renting the premises) or the lessor (the owner/landlord renting out the premises). This should be agreed upon in advance, prior to hosting the event. If you rent a venue without a clear agreement with the lessor as to who is the responsible organiser, you yourself as the lessee will typically be held accountable.
At a private event, such as a confirmation at a smaller local venue, it will be natural for the person renting the venue (lessee) to be the responsible organiser. If you are hosting a wedding celebration at a hotel or similar venue it might be more natural for the owner of the entity (lessor) to be the responsible organiser.
Requirement at venues with fixed seats
Guests at events at venues with fixed seats must be able to keep at least one free seat between them on the row they are seated. Those who live in the same household can be seated closer.
Further information on public events
The Government provides answers to several questions related to events and the closing of some businesses. You can read these questions and answers at regjeringen.no (in Norwegian).
Read more about the recommendations for public events at the Norwegian Directorate of Health (in Norwegian).
Posters, films, information material
Events at a private venue with less than 20 people
Events can be hosted at a private property, but it is important to pay attention to the advice for infection control. An event at a private property can for example be a birthday party or confirmation hosted at home. Your own garden or holiday home is also considered to be a private property.
You should not gather more than 20 persons.
Keep a distance of at least one metre between guests. This does not apply to those who are part of the same household or close circle of contacts.
Make it easy for your guests to wash their hands, both when they arrive and during the visit.
Only people who are healthy should be present.
Do not invite more people than you have room for.
Keep an overview of who is present, preferably by writing down a list.
It can be easier to keep a distance outdoors rather than indoors. Gathering more than 20 persons for a private event is still not advisable, even if outdoors.
Are you hosting a birthday party for a child? See how to go about this while staying in line with the advice for infection control.
Halloween
To celebrate Halloween will, like many other celebrations, be a little different this year. It is important to facilitate the celebrations in a way that allows for infection control measures to be followed.
General advice for infection control at Halloween:
Stay at home if you are ill.
Wash your hands frequently and thoroughly and keep good cough hygiene.
Follow the current advice for events and gatherings.
Feel free to find alternative ways to celebrate Halloween this year, in order to limit the number of contacts.
Treasure hunting, rebuses etc, are good alternatives to trick-or-treating.
You can arrange a Halloween party with your class, kindergarten group of friends or another regular cohort. Follow the same advice that applies to birthday parties.
Buy and eat pre-packaged candy.
Do not share Halloween makeup with anyone other than those in your own household.
Advice for trick-or-treat:
Both the person knocking on the door and the person opening must be healthy.
Go trick-or-treating in small groups together with those you usually spend time with.
Keep a distance to other groups if there is a queue.
The one who opens the door should be the one to hand out candy. Remember clean hands, or use a spoon / barbeque clong.
Wait until after completing the round and you have washed your hands before you eat.
Do not share candy.
Preferably bring an adult when trick-or-treating, to ensure infection control advice are followed and to ensure traffic safety when it is dark outside.
Depending on the level of infection, the rules and advice may change before October 31st. Your local municipality may have local advice and rules for events and gatherings that you will need to familiarize yourself with. Visit the website of the local municipality.
Visits, guests and staying overnight
When receiving guests, the same advice for infection control applies s for a private event at home.
Who can be invited as guests?
If you are healthy you can receive visits from guests who are healthy. Grandparents or other guests above the age of 65 can also visit, but those who are part of a high-risk group for COVID-19 should take extra care to follow the advice on hand hygiene and social distancing.
If possible, meeting up outdoors as it will be easier to maintain a distance of at least one metre to others outdoors.
Considerations to be taken when staying overnight
When someone stays overnight at your place, you should all pay extra attention to the hygiene measures and remember to keep a distance. Overnight stays involve a higher risk of transmission than shorter visits during the daytime.
During an overnight stay, guests and hosts will often share bathroom, touch the same surfaces and it will be more challenging to keep a distance. Guests who stay overnight should have separate towels available in the bathroom as well as separate toiletries.
Serving food and alcohol
Tips for preparing and serving food
There is no indication so far of transmission of the coronavirus via food or drinking water. Yet it is – as always – important that those preparing the food keep a good hand hygiene with thorough and frequent washing. It is also important that those preparing the food are not ill. The same goes for the guests, they should be healthy and wash their hands prior to the meal. The guests can use the same serving tools, but everyone needs to use their own cutlery. Avoid finger food.
If you want further information about food and drink, read more at the website of the Norwegian Food Safety Authority.
Requirement on social distancing at venues serving food or alcohol
Venues that serve food or alcohol must ensure the guests are able to keep a distance of at least one metre when seated. Persons who are part of the same household can be seated closer than one metre apart. Venues can be restaurants, cafes, bars, pubs, nightclubs etc.
Requirement for table service when serving alcohol
Table service is required at events and venues with a license to serve alcohol. The requirement has been introduced to reduce the risk of infection at events e.g. by avoiding congestion and queues at the bar.
Requirement on contact details registration
Venues serving food or alcohol should register contact details provided the guests agree to this. The information will allow the municipality to get in touch with you in the event of contact tracing. The required information includes telephone number, date and time of your visit and if possible, where you were seated. The venue should inform what the contact details is to be used for. The information must be deleted after 14 days.