​Some examples of healthcare services provided in the home are:
Home nursing, including help with medicines/medication management, nursing care, such as wound care and observations by a healthcare professional
Physiotherapy
Occupational therapy, including facilitation around the home
Mental healthcare, for example conversation
Habilitation and rehabilitation pathways, which cover various services
It is not a requirement for the service to be provided indoors. If appropriate, the services can also be provided outside the home. For example, services included in a rehabilitation pathway could be provided entirely or partly outdoors but with the home as a basis.
In the case of home nursing, occupational therapy and discussions with for example a psychiatric nurse, no user fee will be payable. For physiotherapy, a user fee will be payable.
Who can receive healthcare services in the home?
Anyone who is in need of the services referred to above can apply to receive healthcare services in the home.
The municipality will then review the individual's needs regarding assistance and will decide in consultation with the patient whether services should be offered in the form of healthcare services in the home.
How to apply for healthcare services in the home?
If you need to receive healthcare services in your home, ​you can apply to the municipality. You can find out more about how to apply on the municipality's website or by contacting your municipality.
Once you have applied, the municipality will be obliged to send you a written notification of their decision (individual decision), whether or not you are granted healthcare services in the home. The notification must state the services you have been granted, their scope and how they will be organised.
If your application is rejected, the reason for the rejection must be stated in the notification. You should also be given information on how to appeal and the deadline for receipt of your appeal.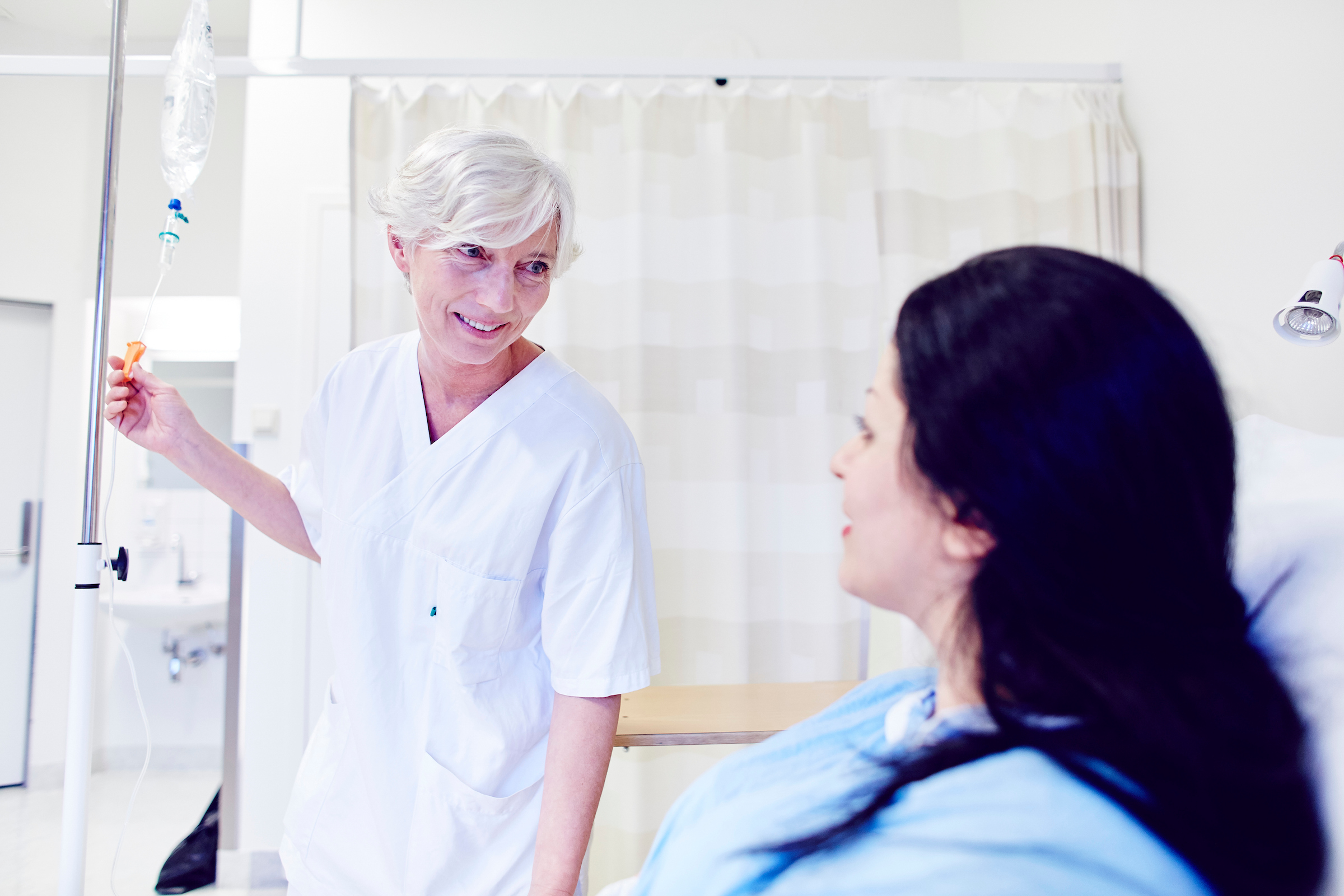 Pleie- og omsorgstjenester i EU/EØS
Når du oppholder deg i et annet EU/EØS-land, kan du få dekket utgifter til pleie- og omsorgstjenester hvis dette er et tilbud til landets innbyggere.
Illustration: Morten Rakke / Helfo
Appealing the decision
​If you are not satisfied with the decision you have received, you can appeal. This applies both if you disagree with the scope of the healthcare services you have been granted or if your application has been rejected. The municipality will then advise you how to appeal.
Your appeal must be sent to your municipality, which will then review the case. If the municipality does not uphold your appeal, it will be referred to the county governor for a final decision.
There are patient and user ombudsmen in all counties. You can contact them if you need advice, guidance or information regarding your rights as a user or next of kin.
The Health and Social Services Ombudsman
The ombudsman can assist on healthcare issues and give advice and guidance related to your rights.