What is The Keyhole label?
​​The Keyhole (Nøkkelhullet) is a voluntary Nordic label for food. Compared to other foods of the same type, products with the Keyhole comply with one or more of these requirements:
more dietary fibre
less saturated fat
less salt
less sugar
Keyhole symbol on food products
​There are a total of 33 food product groups which can use the Keyhole. Within each product group, different criteria are considered (fibre, fat, sugar and salt).
For example, a Keyhole-labelled breakfast cereal will contain more fibre and less sugar than a breakfast cereal without the symbol. In meat products, the proportion of saturated fats and salt is considered most important, while a Keyhole-labelled bread on the other hand must meet the criteria for fibre, fat, sugar and salt.
In certain food groups there are also requirements for the content of vegetables, fruit, berries and whole grain. In certain product groups, such as soda, candy and chocolate, cakes and biscuits, no products can be labelled with the Keyhole symbol.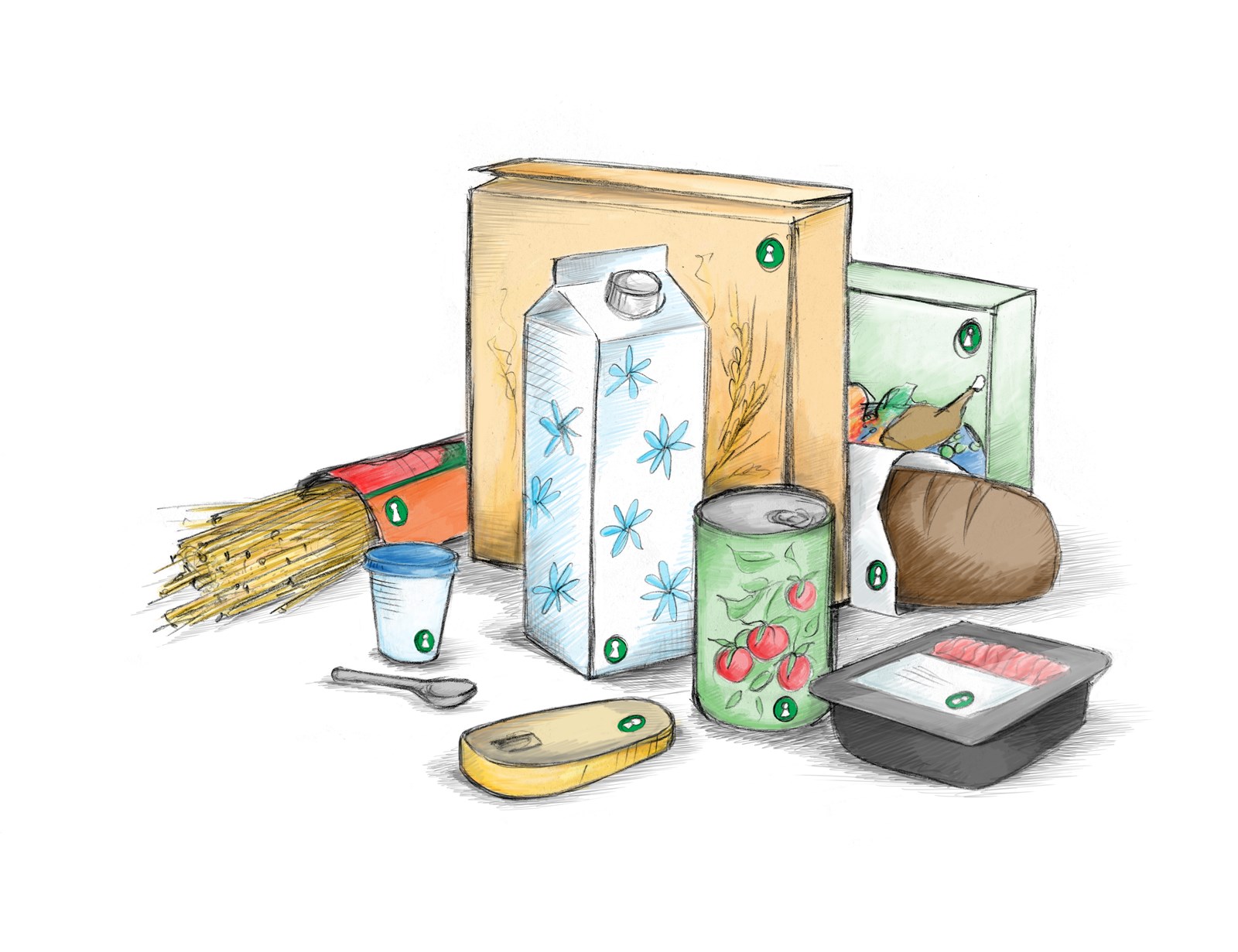 The Keyhole is for everyone
​Food with the Keyhole is for all healthy people – adults, teenagers and children. The Keyhole is for you who want a healthier diet.
Keyhole for variation and balance
The Directorate of Health's dietary advice recommends a varied diet with plenty of
vegetables
fruit and berries
whole grains
fish
and limited amounts of
processed meat
red meat
salt
sugar
Energy balance is also important.
There are many ways in which you can put together a healthy and varied diet. How you choose to do it is up to you, but the Keyhole may help you make the right choices when doing your grocery shopping.
Where can I find the Keyhole symbol?
​The Keyhole is found on the packaging of the food products. You will also find the label on bread, meat and cheese which is not pre-packaged. All fresh fish, fruit, berries, vegetables and potatoes are natural Keyhole products, even though they are not labelled.
All grocery stores in Norway sell products with the Keyhole. The Keyhole is also found on some food products at venues such as kiosks and petrol stations.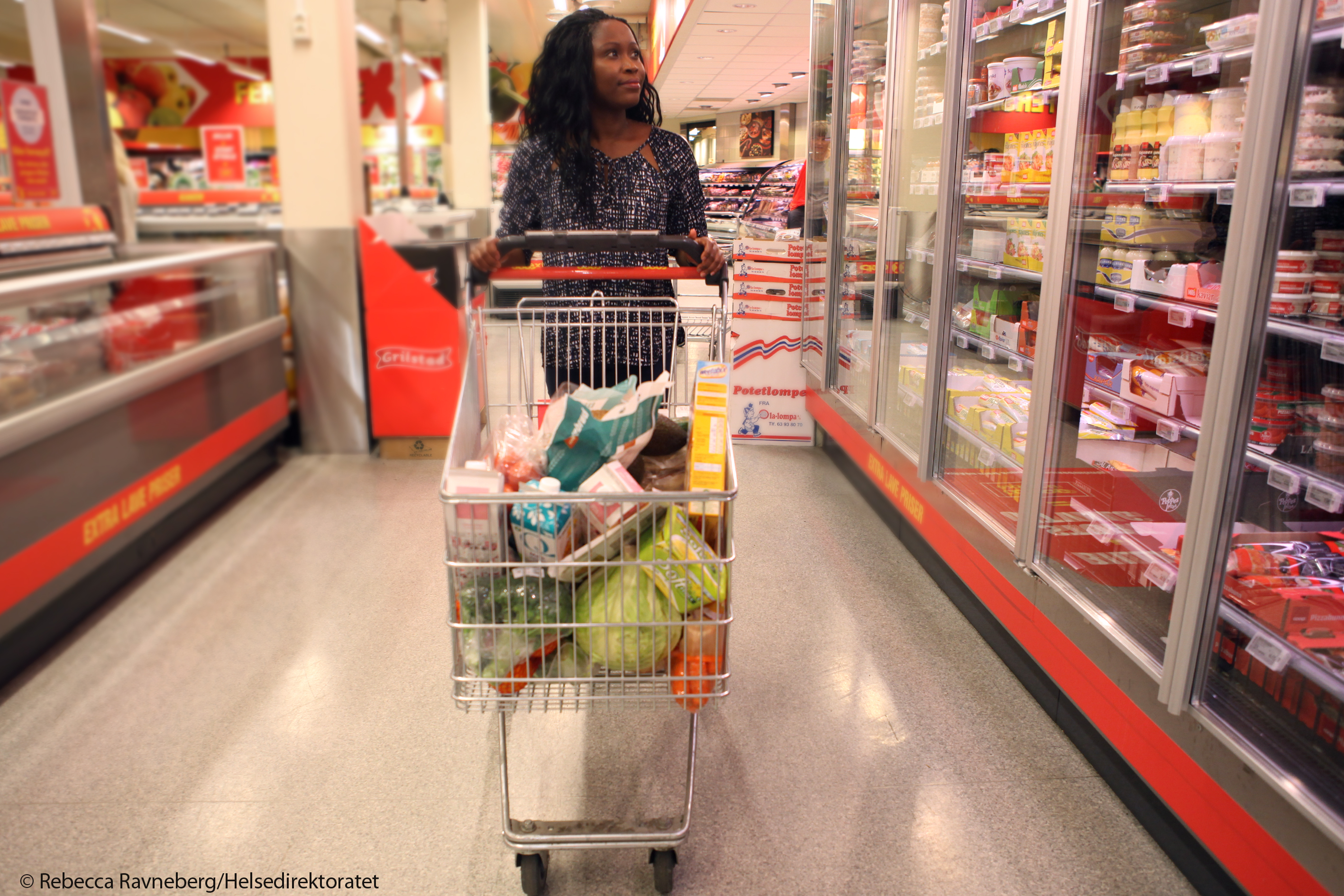 Regulations on Keyhole labelling
​The Keyhole symbol has been used as a common Nordic labelling scheme on food products in Norway, Denmark and Sweden since 2009. Which food product groups that can be labelled with the Keyhole symbol and the criteria the products must meet, are determined by Norwegian, Swedish, Danish and Icelandic authorities.
In Norway, the Directorate of Health and the Norwegian Food Safety Authority are responsible for the labelling scheme. Using the Keyhole symbol is voluntary, and it is the manufacturers' responsibility to follow the set of criteria set by the authorities. The Norwegian Food Safety Authority is responsible for monitoring compliance with the regulations regarding use of the label.
Stricter criteria were introduced on 1 March 2015. By 1 September 2016, all products labelled with the Keyhole must meet the new criteria.