There is generally a free choice of hospital for giving birth in Norway, but different criteria determine what type of service is relevant for you. In addition, the type of service available varies from region to region. The chosen institution for childbirth may decline the application if there are no places available. You will then be offered a place at an alternative institution.
Apply for a place to give birth
The GP or midwife sends an application to the institution for childbirth where you wish to give birth. You are welcome to apply at the first consultation, even if you are early in your pregnancy.
If you wish to give birth at a midwifery-led unit, a personal application may be required from you in addition. This application should provide more detailed information about yourself and why you want to apply to this unit. These units are run by midwives and certain criteria must be met to give birth there. These units do not offer drug pain relief.
The midwife or GP is responsible for informing you of your options and has a list of the services available where you live. Discuss your options with your midwife or GP if you are unsure. Together you can find the birth setting that is right for you.
Where can you give birth?
The public maternity and obstetric service is divided into three levels: specialist clinics (kvinneklinikker), hospital maternity wards (fødeavdelinger) and midwifery-led units (fødestuer).
At hospital maternity wards and specialist clinics, the service available will be varied. They offer obstetric care both for healthy women expected to have a straightforward birth, and for mothers and babies at risk who need special monitoring. Midwifery-led units are for healthy pregnant women with straightforward pregnancies and who are expected to have an uncomplicated delivery.
Some pregnant women need extra monitoring due to various kinds of risks. To ensure that you receive the best possible care, your midwife or doctor will continuously assess the level of care you might need during your pregnancy, when you go in to have your baby, during labour, and the first period after the birth.
If you or your unborn baby have a condition that means that the birth setting should be a specialist unit, you will be booked to have your baby in a hospital maternity ward or specialist clinic with the necessary expertise.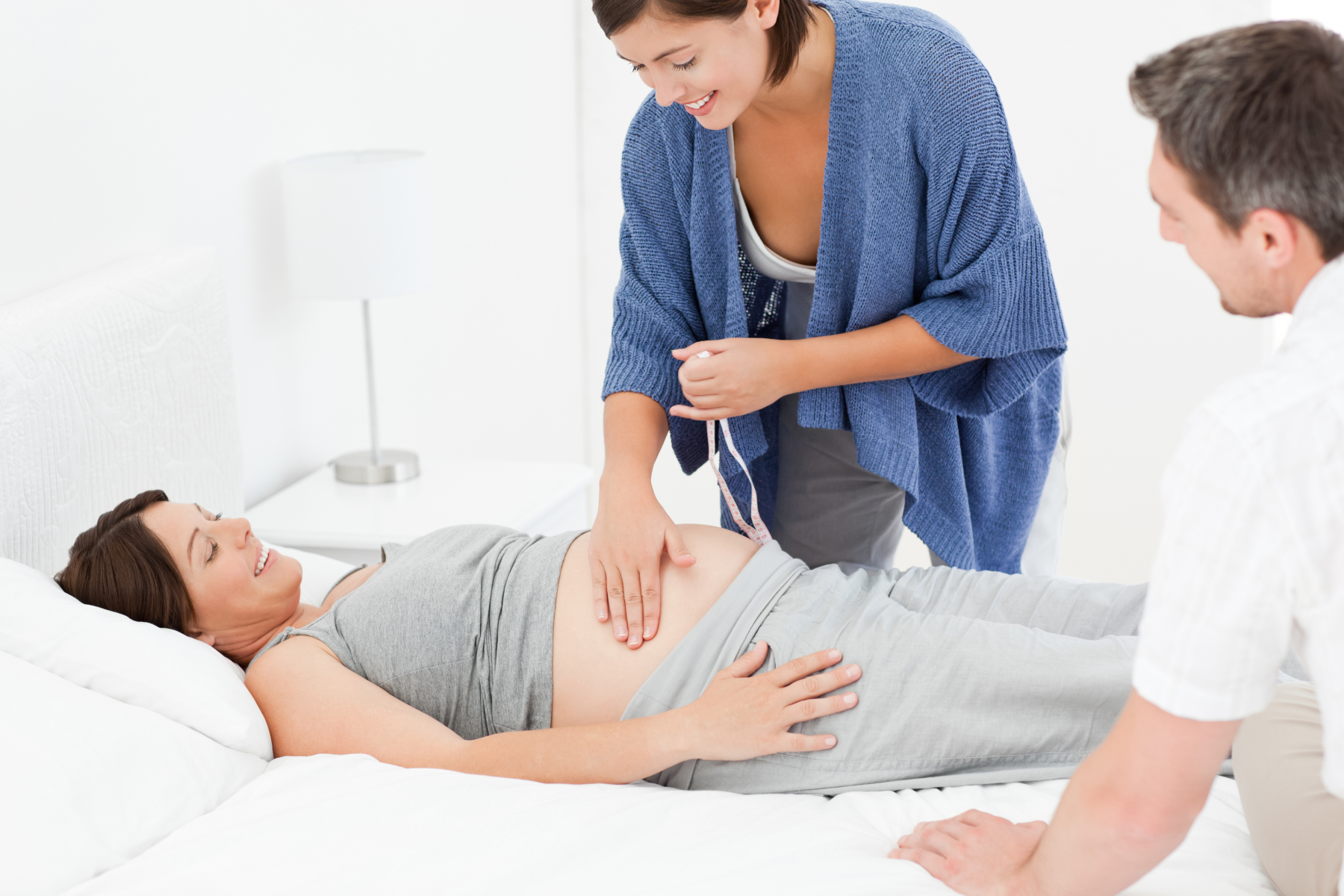 Planned home birth
If you wish to give birth at home, you must be healthy, have a straightforward pregnancy and be expected to carry your baby to term.
Illustration: Mostphotos
Specialist clinics, hospital maternity wards and midwifery-led units
Specialist clinic
A specialist clinic (kvinneklinikk) is a unit with special expertise in obstetrics and high-risk births. This may apply to pregnancies and births that need extra monitoring and follow-up during the birth. These clinics are in hospitals with neonatal intensive care units that can look after newborns who need extra follow-up.
The specialist clinics also take healthy women without additional risk and should offer care suitable for different women.
Hospital maternity ward
A hospital maternity ward (fødeavdeling) can look after women with certain risk factors and are also intended for healthy women without additional risk. Maternity wards have somewhat less availability of health personnel and access to specialised functions, than the specialist clinics have.
Most maternity wards are served by hospitals that have no neonatal intensive care unit. If your baby might need to be monitored by a paediatrician immediately after the birth, you will be booked to give birth at a hospital with a neonatal unit.
Midwifery-led unit
A midwifery-led unit (fødestue) is located inside or outside of a hospital. This option is for healthy pregnant women with straightforward pregnancies and who are expected to have an uncomplicated delivery.
The midwifery-led units are staffed by midwives but have no doctors. If any complications arise during labour, you will be transferred to either a hospital maternity ward (fødeavdeling) or a specialist clinic (kvinneklinikk). Midwives in some midwifery-led units may offer follow-up during pregnancy, labour and after your baby is born.
Sometimes, women who have had their baby in hospital are transferred to a midwifery-led unit nearer their home after giving birth. It may be difficult to predict this situation but ask your midwife or GP for more information about the possibilities close to where you live.
Antenatal and postnatal classes
Various types of antenatal and postnatal parenting classes are available. The aim of these classes is to give parents insights about the last stage of pregnancy, childbirth and the postnatal period. Some hospital maternity wards and midwifery-led units also organise guided tours and visits to their delivery rooms.
Contact your midwife, GP or chosen birth setting for a list of local visiting options.