Home birth is a private arrangement
Planned home birth with a midwife is not provided for under the Norwegian public health service. Home birth is currently offered by private-practice midwives who are not contracted by a regional health authority or local municipal authority, which means that this option is limited by whether any midwife offers to take responsibility for a home birth near where you live.
Maternity checkups are free of charge whether they are provided by the public health service, by privately-employed midwives or by your GP.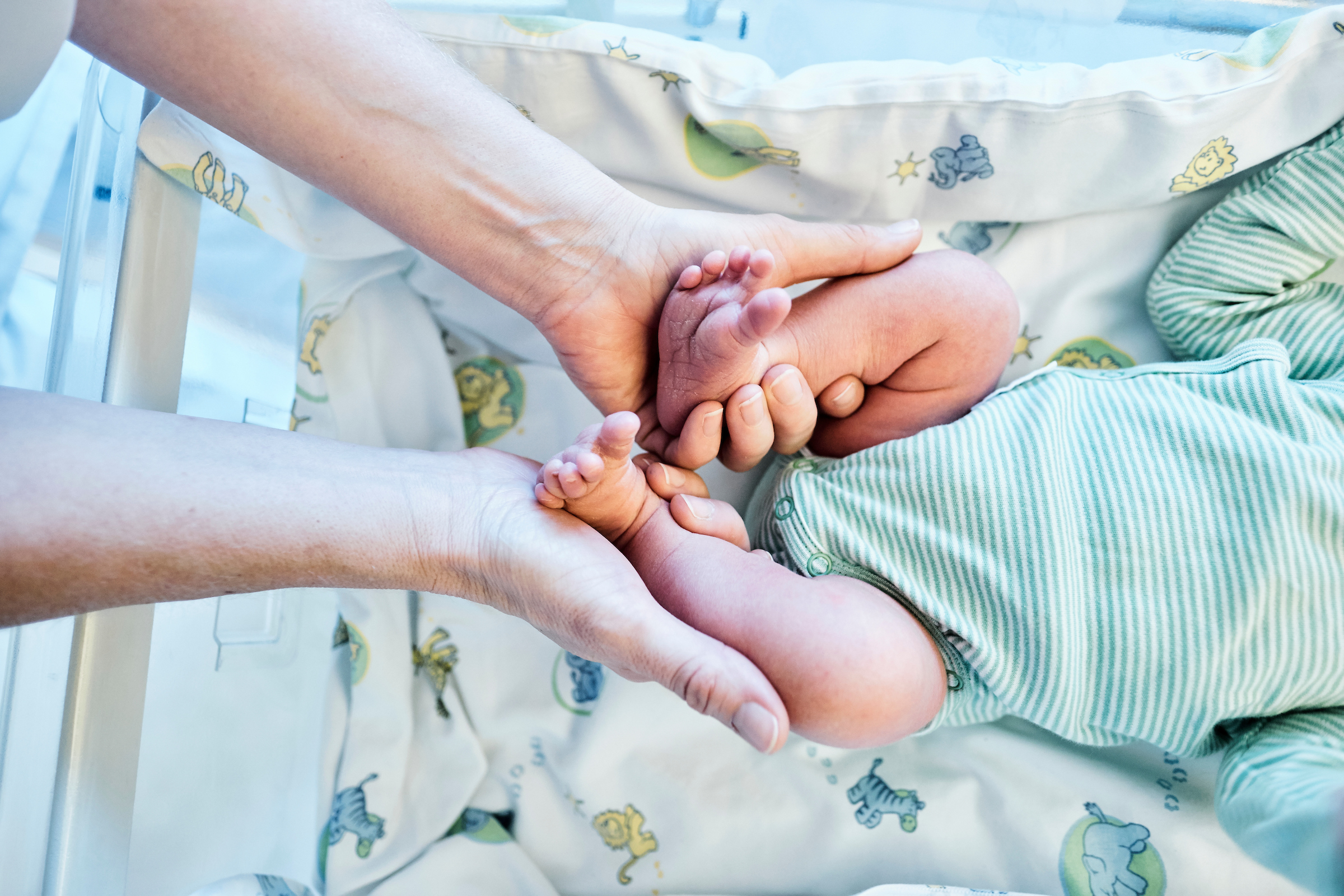 Lump-sum grant for a home birth
If you have given birth to your baby at home, you can claim a lump-sum grant from Helfo. Information in Norwegian.
Illustration: Morten Rakke / Helfo
Only for a straightforward pregnancy
If you want a home birth, it is important that you discuss this with your midwife or GP as early as possible during pregnancy. That way, you will have a better idea of your options for where to give birth near where you live, and will be given information about the standard arrangements when the expectation is of a straightforward birth.
Before a home birth, the midwife or GP must ascertain that:
you are healthy
you have had a straightforward pregnancy (no complications)
you are carrying only one baby
your baby is positioned head down
you have not previously had a caesarean section
you have had straightforward pregnancies and deliveries if you have given birth before
As long as you meet the criteria for a home birth, studies indicate that giving birth at home is safe.
If your home birth does not go as planned
Unexpected complications can happen during childbirth. If you give birth at home, it may take longer time to get help for you or your baby. The reason may be the distance to the nearest hospital and the limited options for special care in a home setting. Complications during birth may result in the need to transfer you from your home to hospital
The main reason for transferring a woman from her home to hospital is dystocia (failure to progress in labour). The risk of unexpected complications is greater for women having their first baby than for women who have previously had uncomplicated deliveries.
The midwife should inform you about how safety and first aid are provided for at a planned home birth. You should be informed of the estimated time for emergency transport to the nearest maternity institution, if there is a need for transfer to a hospital.
When the planned home birth starts, the midwife must consider:
whether labour started spontaneously at term
if there is a low risk of complications for you and your baby in the intrapartum period and postnatal period (during and immediately after childbirth)
if you still wish to give birth at home
Make a written agreement with your midwife
You must contact and make a formal agreement with a midwife who can attend to you when you have your baby at home. The agreement should be in writing and should be concluded well ahead of your baby's due date.
The agreement should include:
how much you have to pay
how many maternity checkups you should have
when the midwife should be available
what services the midwife should provide, for example:

intrapartum care (attending to you during labour)
postnatal care (attending to you after the baby is born)
antenatal care (attending to you while you are pregnant)

that the midwife will accompany you to any institution you might need to be transferred to during or after giving birth
If it turns out that it is not advisable for you to have your baby at home, your written agreement should also state that the midwife will notify your choice of hospital of your upcoming birth.
The midwife should give you information about:
your right to self-determination, to information and to be consulted
the midwife's duty of confidentiality
the midwife's duty to provide emergency assistance
the midwife's duty to request assistance from other healthcare professionals if needed
Your child's rights in a home birth setting
Your newborn baby has an independent right to healthcare on an equal basis with babies born in hospital, at a clinic or in a midwifery-led unit. The midwife must arrange for health checks of the newborn baby.
The midwife must also notify the GP and the local Child and Maternal Health Clinic of the birth so that your baby receives the necessary follow-up through health checks and enrolment in the childhood immunisation programme.
The parents are entitled to information and to be consulted about the healthcare provided to their child.