​Helfo does not pay any allowances for cosmetic treatment only.
In order for the patient to be entitled to benefits, the treatment must have started not later than the year the patient turns 20, and the orthodontist must have an agreement for direct settlement with Helfo.
With direct settlement, the benefit is paid directly to the orthodontist, so the patient will only be charged the self-payment.
Self-payment
Orthodontists can set their own prices and may therefore charge more for treatment than the maximum amount that Helfo will cover. This means that patients must expect to pay some of the treatment cost themselves, including those entitled to 100 percent of the fixed rates.​
Does your child need braces?
If you think your child needs braces, consult your child's nearest public dental care clinic to get an examination. They can evaluate the need for orthodontic treatment. The same applies to young adults of 19 to 20 years of age. The dentist or the dental hygienist will examine the patient. The orthodontist will make an assessment and recommend treatment if necessary.
Sibling discount
Families with one or more children who get orthodontic treatment may be entitled to discounts. It is your duty as parent/guardian to inform the orthodontist and make sure he/she receives documentation of treatment of other children and that this treatment has caused you actual expenses.
The sibling discount includes siblings who are living together on a regular basis. Children are considered permanent residents at the address where they at all times are registered in the population register (folkeregisteret). If parents have agreed on shared residence for the child, the child is considered a permanent resident in both places/with both parents. Siblings are defined as full siblings and half siblings, step siblings are not. Foster children are considered siblings.
See the information from NAV about contributions from the other parent for special expenses such as braces, confirmation and glasses. (Only in Norwegian)
In cases where one or more siblings are adopted, the rules for sibling discount apply from the date of the adoption order.​
Braces for adults
​The main rule is that adults have to pay their expenses for dental treatment themselves, but in som cases the patient can receive benefits from Helfo for orthodontics, regardless of age. This can be the case with rehabilitation in the event of tooth loss as a result of marginal periodontitis, tooth agenesis (congenital absence of teeth), dental injuries in the case of an approved occupational injury and dental damage in the event of an accident that is not an occupational injury.
Adults who are wondering if they may be entitled to benefits from Helfo for orthodontics must contact their dentist. The dentist can assess whether they fall under any of the conditions / situations that may give the right to benefits from Helfo.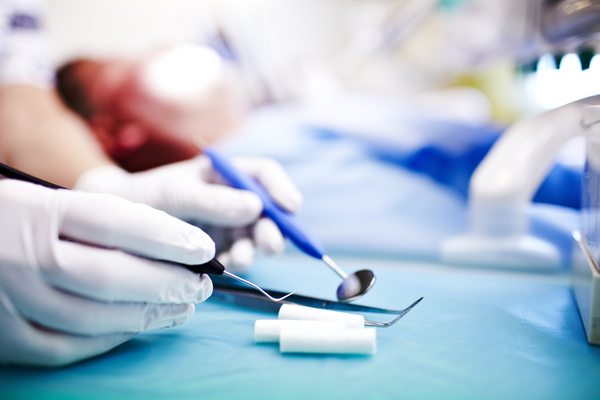 Hvem betaler tannlegeregningen?
Children receive free public dental treatment. In principle, adults have to pay themselves, however there are a number of exceptions.
Illustration: Morten Rakke / Helfo