Where to get help
You should go to your GP first if you have a health issue. Having a GP means that you can see the same doctor every time.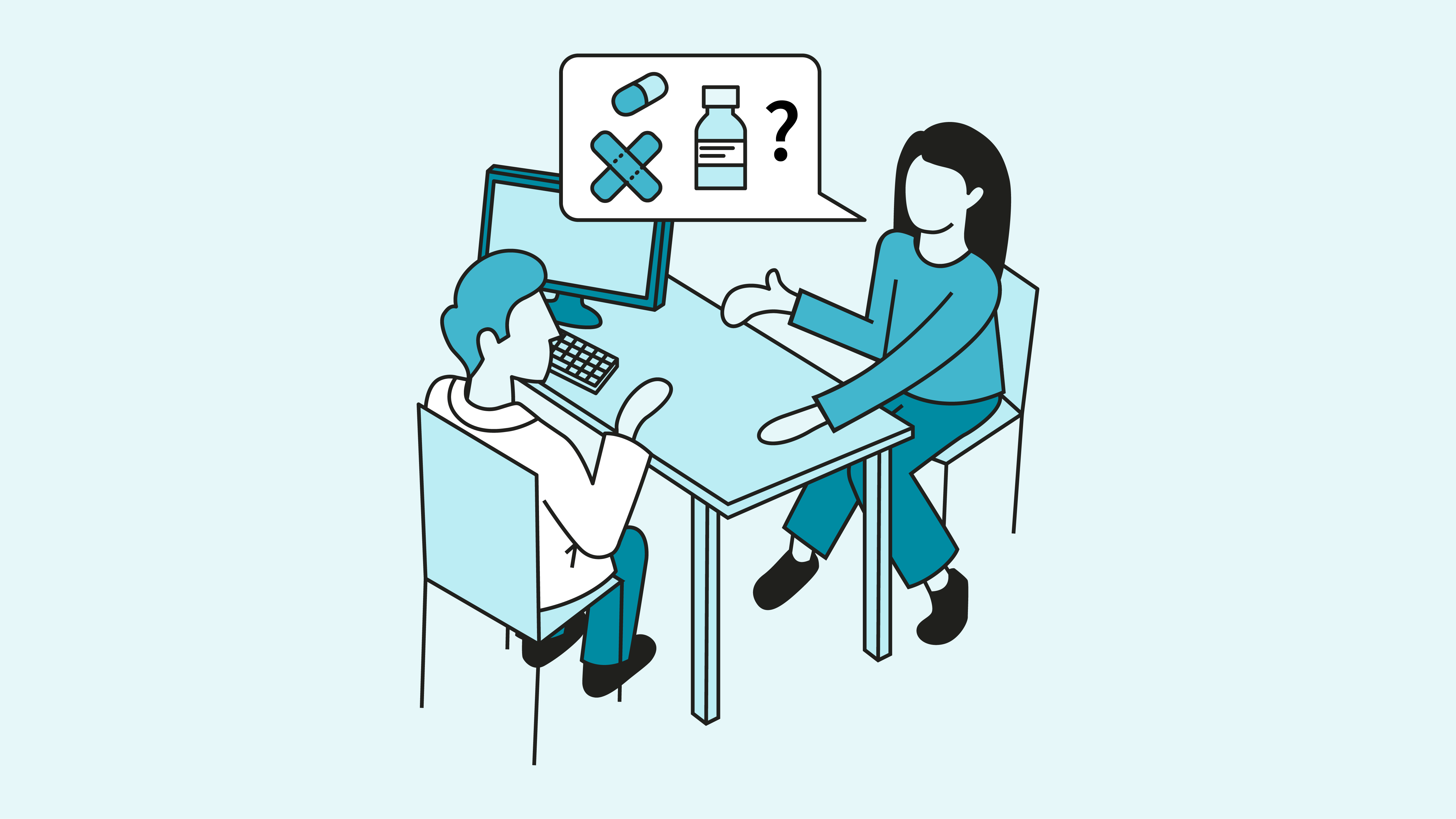 In case of emergency
If you or someone in your family becomes ill, and it is the evening or weekend and you cannot get to another doctor, you can contact the out-of-hours medical service (legevakt).

The telephone number for the out-of-hours medical service in Norway is (+47) 116 117. If you call this number, you will be put through to the nearest out-of-hours medical service where you are.

Examples of when you should contact the out-of-hours medical service clinic are if you:

cut yourself badly
break a bone
hit your head hard

You will be treated at the out-of-hours medical service clinic or the nearest hospital. If the problem is not urgent, you can wait until you can get in touch with your GP.

The out-of-hours medical service will ask you for your name, address, why you are contacting them, previous illnesses and what medications you are using.

The out-of-hours medical service is open 24 hours a day.

In the event of accidents, serious illness or other serious incidents, where you or others need urgent medical attention, you should contact medical emergency number 113 (ambulance). You must speak English or Norwegian when you call this number.

It's normal to be afraid of bothering them, but it's better to call one too many times, than one too few.

What to say when you call 113

Your name
Where you are calling from
The phone number you are calling from
Describe the situation and symptoms

Examples of when to call 113 are when you or others have: 

New paralysis in the face – unable to smile, laugh or show teeth
New paralysis in the arms – unable to lift both arms
Newly emerged language issues, can't think of words or speech is unclear
Sudden and unexplained unsteadiness
Unconsciousness or impaired consciousness
Chest pain for more than five minutes
Heart medicine nitroglycerin that produces less effect than usual
Unexpected chest discomfort, general unwell feeling and nausea
If it's not urgent
You have the right to a GP as an asylum seeker or refugee.

You will have access to a doctor if necessary even if you have not yet been assigned a GP. Your children will automatically get the same GP as you until they are 16 years old. The municipality authorities can help you find a GP where you live.

If your GP is unable to solve your problem right away, there are three options:

You will be given another doctor's appointment
You will be referred for further assessment
You will be asked to take medication
Medicines
Most medications can only be purchased if you have a prescription from a doctor.
You cannot use a foreign prescription in Norway.
You can buy some medications at a pharmacy without a prescription from a doctor.
A few medications can also be purchased at supermarkets.
In Norway, there is limited use of natural and plant-based preparations. If necessary, ask your pharmacist if they can help you find such preparations in Norway.

Contact the GP you have been assigned.
If you have not been assigned a GP, you can contact a doctor in your municipality.
You can also contact the out-of-hours medical service in the municipality if your issue is urgent.

If you are already taking medication, your doctor can help you find the same or equivalent medication in Norway.
It's a good idea to bring the packaging or medication you already have to your doctor in Norway. This will make it easier for the doctor to find out what the corresponding medications in Norway are.
The doctor usually creates an electronic prescription for you, which is stored in an electronic system. Your doctor can also print the prescription on paper.
Your doctor will decide whether you are entitled to benefits for the medication you need.

The pharmacy has access to the electronic system where your doctor's prescription is located.
If you have a paper prescription, you must show it at the pharmacy.
You must show identity documents and have a Norwegian D number in order to get medication at a pharmacy.
You have to pay for the medication at the pharmacy. If you are entitled to benefits from the state (blue prescription), you will pay 39 per cent of what the medicine costs, up to a maximum of NOK 520.

If you do not have enough money to pay for health services or medication, you must contact the social services (NAV). The municipality where you live, or the staff at a reception centre, can help you get in touch with the right authorities.
If you pay more than NOK 2,921 in user fees for medication and other health services, you will automatically receive an "exemption card" from the state. When you present an exemption card, you won't have to pay user fees for the rest of the calendar year.
Payment for healthcare for adults
As an adult, you must pay an amount according to set rates (user fee) when you visit the out-of-hours medical service, a GP or the specialist healthcare service.

The amount varies, but is often between NOK 150-350. You don't pay anything to be admitted to a hospital. If you cannot pay the user fee, you will still receive help.

In some cases, you may have the right to stay in Norway until you have finished your treatment.

As an adult, you will normally have to pay for dental treatment. If you are staying at an arrival centre or transit centre, you can be reimbursed for the cost of emergency dental treatment.
If you are pregnant
For pregnant women and women giving birth, all healthcare is free of charge. Childbirth in hospitals is also free.

Pregnant women are entitled to healthcare before, during and after birth. You have the right to follow-up by a doctor or midwife, and the right to give birth in hospital.

Contact your local health centre or GP to receive follow-up and support during your pregnancy. You will be offered nine consultations with your midwife or GP, including an ultrasound in week 18.

If you are over the age of 35, you will also be offered free foetal diagnostics with early ultrasound, amniotic fluid test or placenta test. After the birth, you and your child will receive a follow-up at the local healthcare centre.

Talk to your doctor or midwife about who to contact and where and how to contact them when the birth starts. Always call the maternity ward and notify them when the birth is underway. The telephone number for the maternity ward can be found on the hospital's website.

You can decide whether you want to have an abortion until week 12 of your pregnancy. Condoms are free of charge and will be visible at the arrival centre and in reception centres. Women between the ages of 16 and 22 get them cheaper or free.
Mental health
If you are struggling with bad thoughts, you can get mental health care. Experiencing and fleeing war can lead to mental and physical problems. If you have difficulty sleeping or ailments that affect your quality of life, you should consider getting help for this.

You can also get help if you have been the victim of torture, violence or abuse, and need someone to talk to about it. You can also get help if you have an alcohol or substance abuse problem.

Contact your GP if you need mental health care or help with your substance use. Your GP can refer you to get the help you need.

Read more about "How to support children during crisis" (pdf).
Healthcare for children
All children under the age of 18 are fully entitled to healthcare.

Children under the age of 16 do not have to pay for doctors, psychologists, physiotherapists, hospitals or X-rays.

Healthcare centres and school health services are free of charge. All children are entitled to examination and vaccination at healthcare centres and school health services.

The infant healthcare programme for children aged 0-5 years is a free service for children and parents which is available in the municipality you live in. The healthcare centres offer help and advice from public health nurses, doctors and physiotherapists. Those who work here are covered by a duty of confidentiality.

Healthcare centres are an easily accessible low-threshold service for children and parents. This means you can contact or visit healthcare centres outside of fixed appointments.

Information about your healthcare centre's opening hours and options for drop-in visits can be found on your municipality's website. You can ask for an interpreter if you need one.

The school health service is a free service for all pupils at primary and lower and upper secondary schools.

You can get help from a public health nurse through the school health service. Sometimes you can also get help from a school doctor, physiotherapist or psychologist. Those who work here are covered by a duty of confidentiality.

You do not need to book an appointment to talk to a public health nurse or other healthcare professional in the school health service. You just need to show up (drop-in).

You or your child can ask questions and talk to the public health nurse about anything that's on your mind. It often helps to talk to a trustworthy professional.

For children, all dental treatment, except braces, is free up to and including the year they turn 18. The public dental health service can say which dentists treat children for free.

All children and adolescents have the right to receive free vaccines. The vaccines protect against 12 different diseases, all of which can be life-threatening or cause serious consequential injuries. 

The very youngest children are offered vaccinations as soon as possible. Older children will be offered them over the first few months after arrival in Norway. You can choose whether to get your child vaccinated.

It is the healthcare centre for children 0-5 years old and the school health service in the municipality in which you live that will inform you about and offer vaccines to children. If you have any questions about vaccinating your child, you can talk to the healthcare centre about this.
How the Norwegian healthcare service is structured
You should contact the primary healthcare service first if you are ill or need other healthcare. Most often, this will be your GP or other parts of the municipal healthcare service, such as the out-of-hours medical service or a healthcare centre.

The primary healthcare service consists of:

GPs
Healthcare centres
Out-of-hours medical service
Nursing homes
Home nursing
Substance abuse programmes 
Physiotherapists
Occupational therapists
Speech therapists
Chiropractors
Wellness centres
Dental health

The municipality and county authorities are responsible for providing these health services to their residents. The primary healthcare service is therefore also often referred to as the 'municipal healthcare service'.

If you need further examinations or treatment, your GP or municipal health services will refer you to the specialist healthcare service. For example, you may be referred to a hospital or medical specialist with their own practice, such as a gynaecologist or an ear-nose-throat doctor.

The specialist healthcare service consists of:

Hospitals
Outpatient clinics and treatment centres, where you receive treatment without being admitted
Medical specialists who have further education in a specific medical area 
Laboratories and X-ray centres
Rest and rehabilitation institutions
Mental hospitals
Substance abuse treatment centres

The specialist healthcare service is divided into four regions in Norway:

Central Norway Regional Health Authority
Northern Norway Regional Health Authority
Southern and Eastern Norway Regional Health Authority
Western Norway Regional Health Authority

The health trusts and hospitals in these regions are responsible for ensuring that residents have access to the specialist healthcare service.